EBOOK
10 Best Practices for Reducing Spend In AWS
Optimize Your Cloud for Spend and Performance
Moving to the cloud brings the promise of reducing your technology costs by eliminating large capital expenses and giving you the ability to pay only for the resources that you use. However, the reality of the cloud is that costs steadily rise over time, and without clear insight into what drives your spend, strategic cost reduction is impossible.

In collaboration with CloudHealth by VMware, the leading cloud management software for visibility to cloud infrastructure, our Ebook explores 10 best practices for reducing spend in AWS, so you can start optimizing your cloud for spend and performance today.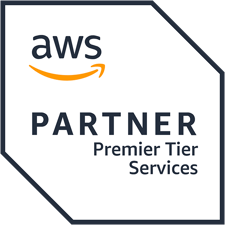 AWS PREMIER CONSULTING PARTNER

Mission Cloud Services is a leading AWS Premier Tier Services Partner and Cloud Managed Services Provider. Through its dedicated team of expert cloud operations professionals, cloud analysts, and solutions architects, Mission delivers a comprehensive and differentiated suite of agile cloud services designed to help businesses migrate, manage, modernize and optimize their AWS cloud environments, facilitating continuous improvement and delivery across your entire cloud journey.