EBOOK
12 Hidden Costs and Hurdles to Managing AWS Infrastructure

Understand the key solutions for avoiding these pitfalls
Cloud adoption is booming. But, even with an estimated 91 percent of organizations now using a public cloud, many lack the bandwidth, internal resources, and expertise to properly manage their infrastructure. Aspects like monitoring, proactive improvements, and cost optimization typically require substantial legwork that may occupy engineers and pull them away from core business initiatives.

In this Ebook, we will review 12 hidden costs and hurdles to managing AWS infrastructure on your own, and how working with a managed service provider like Mission can help.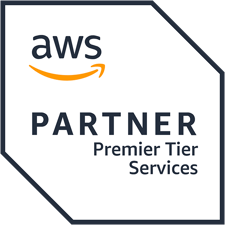 AWS PREMIER CONSULTING PARTNER

Mission Cloud Services is a leading AWS Premier Tier Services Partner and Cloud Managed Services Provider. Through its dedicated team of expert cloud operations professionals, cloud analysts, and solutions architects, Mission delivers a comprehensive and differentiated suite of agile cloud services designed to help businesses migrate, manage, modernize and optimize their AWS cloud environments, facilitating continuous improvement and delivery across your entire cloud journey.