EBOOK
8 Business Drivers that Motivate Cloud Migrations
Why Cloud, Why Now?
Businesses that migrate to the AWS cloud achieve transformational results.

They are equipped to innovate faster, modernize aging infrastructure, optimize costs, and improve their security posture, among other benefits. But the initial preparation leading up to migration is often daunting — with so many decisions and budgetary considerations to factor, it can be easy to get overwhelmed.

In this Ebook, we will cover how AWS and its partner ecosystem leverage their extensive experience to help all types of organizations migrate to the AWS cloud. Working with an AWS Premier Consulting Partner like Mission, your organization will have a trusted guide to help you every step of the way.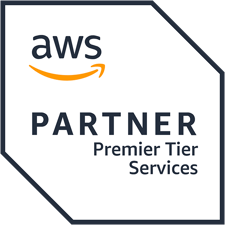 AWS PREMIER CONSULTING PARTNER

Mission Cloud Services is a leading AWS Premier Tier Services Partner and Cloud Managed Services Provider. Through its dedicated team of expert cloud operations professionals, cloud analysts, and solutions architects, Mission delivers a comprehensive and differentiated suite of agile cloud services designed to help businesses migrate, manage, modernize and optimize their AWS cloud environments, facilitating continuous improvement and delivery across your entire cloud journey.