EBOOK
Accelerating Your AWS Migration
Build a migration plan that aligns your objectives with AWS best practices
When migrating to the cloud, the ability to move and achieve business value fast is a critical differentiator. When results are realized too slowly (or aren't properly quantified and communicated), the business case for migration weakens — potentially jeopardizing the project's financing and support.
In this Ebook, we tap into our extensive experience helping organizations migrate to the AWS cloud and explain how we can help you quickly and efficiently realize, measure, and communicate the tangible benefits of your migration.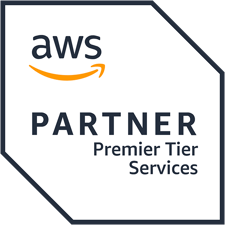 AWS PREMIER CONSULTING PARTNER

Mission Cloud Services is a leading AWS Premier Tier Services Partner and Cloud Managed Services Provider. Through its dedicated team of expert cloud operations professionals, cloud analysts, and solutions architects, Mission delivers a comprehensive and differentiated suite of agile cloud services designed to help businesses migrate, manage, modernize and optimize their AWS cloud environments, facilitating continuous improvement and delivery across your entire cloud journey.