EBOOK
Machine Learning on AWS with Mission Cloud

Advance Discovery and Product Innovation with Mission and AWS Machine Learning


An increasing number of organizations are finding ways to improve processes, increase efficiency, and accelerate innovation by implementing machine learning (ML) and artificial intelligence (AI) to their business operations. Mission Cloud Services can help you leverage a broad set of AWS AI/ML services and tailor a solution to meet your unique business needs.

Download this ebook to learn more about the following considerations you should know as you get started with AI/ML for your business.
Advance your data strategy: Create a plan to gather data and explore ways to use it for ML.


Understand business objectives: Learn the advantages of implementing ML related to your business.


Leverage the cloud: In addition to data storage, security, and analytics services, you may need more computer resources for training and deployment.


Enable your organization: Successfully launch pilots with the right processes, operating model, and machine learning applications and systems.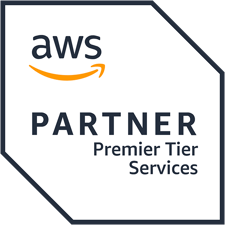 AWS PREMIER CONSULTING PARTNER

Mission Cloud Services is a leading AWS Premier Tier Services Partner and Cloud Managed Services Provider. Through its dedicated team of expert cloud operations professionals, cloud analysts, and solutions architects, Mission delivers a comprehensive and differentiated suite of agile cloud services designed to help businesses migrate, manage, modernize and optimize their AWS cloud environments, facilitating continuous improvement and delivery across your entire cloud journey.