EBOOK
Architecting for the Future
The Benefits of Running Microsoft Windows Workloads on AWS
For a long time, technical decision makers avoided moving Windows Workloads to AWS, out of concern that the cloud was unfit for these applications. The data, however, reveals that times are changing: more companies than ever before are moving their Microsoft Workloads to AWS, reducing costs and increasing agility in the process.

In this Ebook, we will explore the benefits of migrating your Microsoft Workloads to AWS, as well as the pivotal role that the AWS partner network (APN) plays in this process. Finally, we'll review Mission's extensive experience helping customers successfully migrate their Microsoft Workloads to AWS.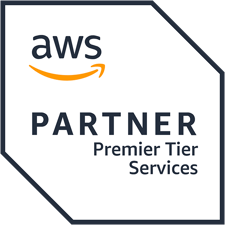 AWS PREMIER CONSULTING PARTNER

Mission Cloud Services is a leading AWS Premier Tier Services Partner and Cloud Managed Services Provider. Through its dedicated team of expert cloud operations professionals, cloud analysts, and solutions architects, Mission delivers a comprehensive and differentiated suite of agile cloud services designed to help businesses migrate, manage, modernize and optimize their AWS cloud environments, facilitating continuous improvement and delivery across your entire cloud journey.