SECURITY BEST PRACTICES EBOOK
AWS Shared Responsibility Model
Security At The Heart Of Your Business
Cybersecurity poses a big risk for companies today. Without expert guidance, it can be challenging to know how to secure your IT environment.

In this Ebook, Mission goes over AWS security solutions through core capabilities such as identity and access management, logging and monitoring, encryption and key management, network segmentation, and standard DDoS protection, as well as advanced areas like proactive threat detection.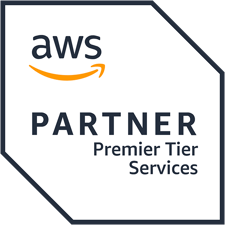 AWS PREMIER CONSULTING PARTNER

Mission Cloud Services is a leading AWS Premier Tier Services Partner and Cloud Managed Services Provider. Through its dedicated team of expert cloud operations professionals, cloud analysts, and solutions architects, Mission delivers a comprehensive and differentiated suite of agile cloud services designed to help businesses migrate, manage, modernize and optimize their AWS cloud environments, facilitating continuous improvement and delivery across your entire cloud journey.