GUIDE
How to Build A Strong Foundation in Amazon SageMaker
Machine learning is one of the hottest topics in tech, business and countless other industries, and for valid reasons. This powerful technology enables businesses to analyze and leverage vast amounts of data to automate processes, improve efficiency and make better decisions. It helps healthcare providers diagnose and treat patients. Financial institutions use it to improve security and fraud detection. Brands can leverage it to create more personalized shopping experiences.

The use cases for machine learning are growing exponentially, and more businesses are looking for ways to integrate it into their daily operations. Amazon SageMaker is a fully-managed machine learning service that makes it easy for companies to build, train and deploy machine learning models.

Learn how you can establish a strong machine learning groundwork in Amazon SageMaker. Download our guide to discover:
— SageMaker's features and capabilities, including Studio, Canvas and JumpStart.
— The five stages of the SageMaker model lifecycle.
— How to train your models remotely within the SageMaker environment.
— Tips and tricks for customizing SageMaker to your use case.
Plus, see real-world examples of customer success stories from machine learning projects with Mission Cloud. Learn how to start building a strong foundation in Amazon SageMaker.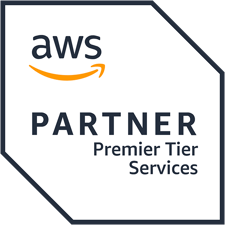 AWS PREMIER CONSULTING PARTNER

Mission Cloud Services is a leading AWS Premier Tier Services Partner and Cloud Managed Services Provider. Through its dedicated team of expert cloud operations professionals, cloud analysts, and solutions architects, Mission delivers a comprehensive and differentiated suite of agile cloud services designed to help businesses migrate, manage, modernize and optimize their AWS cloud environments, facilitating continuous improvement and delivery across your entire cloud journey.