GUIDE
How to Use Generative AI in Your Business
Generative AI's time has come. Models are proliferating and becoming more powerful and sophisticated. Meanwhile, businesses are getting savvier and more creative in using gen AI and other cutting-edge technologies.
To stay ahead of the competition, you must explore gen AI's potential for your business.
As a longstanding industry leader and innovator, AWS offers a robust suite of tools and services designed for your gen AI use cases. Whether you plan to customize Foundation Models from Bedrock, save development time with CodeWhisperer or find deeper insights with QuickSight Q, AWS has the resources to transform a concept into reality.
Download our guide to learn how you can use gen AI in your business. Find insights and recommendations into:
How to access gen AI models and platforms.
Use cases and examples of gen AI tools available from AWS.
Tips for developing reliable and performant models with MLOps.
gen AI customer success stories from Mission Cloud partners.
Now is the time to develop a gen AI strategy to drive future performance. Find out how to get started.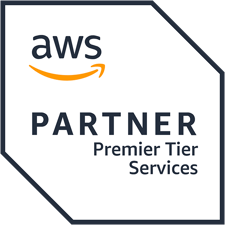 AWS PREMIER CONSULTING PARTNER

Mission Cloud Services is a leading AWS Premier Tier Services Partner and Cloud Managed Services Provider. Through its dedicated team of expert cloud operations professionals, cloud analysts, and solutions architects, Mission delivers a comprehensive and differentiated suite of agile cloud services designed to help businesses migrate, manage, modernize and optimize their AWS cloud environments, facilitating continuous improvement and delivery across your entire cloud journey.