GUIDE
How AI Will Change the Cloud in 2023 and Beyond
As countless new generative AI tools have emerged over the past year, many businesses are working to understand what role this evolving technology will play in the future of business and the cloud and how to capitalize on it now. While some are exploring new solutions and opportunities, others are waiting to see if real-world results reflect the hype surrounding the technology.
Studies suggest advancements in AI are leading to more than just a temporary phase. Instead, they're creating a transformational shift in the market and changing the way businesses work with the cloud. Research from PwC estimates that by 2030, 45% of total economic gains will come from product enhancements and simulating consumer demand with AI.
Adapting to these changes and preparing for the future starts with understanding the current environment and ensuring that you have an effective strategy to serve as a framework for future AI decisions and initiatives.
Download our guide to find out how AI will change the cloud in 2023 and beyond, and what you should be doing to prepare. You'll discover:
5 important ways AI is changing the cloud.
Key AWS tools and services to support your AI efforts.
Customer success stories from Mission Cloud partners.
The value of an MLOps pipeline and how it streamlines performance and maximizes results.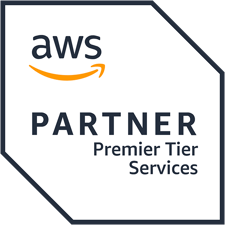 AWS PREMIER CONSULTING PARTNER

Mission Cloud Services is a leading AWS Premier Tier Services Partner and Cloud Managed Services Provider. Through its dedicated team of expert cloud operations professionals, cloud analysts, and solutions architects, Mission delivers a comprehensive and differentiated suite of agile cloud services designed to help businesses migrate, manage, modernize and optimize their AWS cloud environments, facilitating continuous improvement and delivery across your entire cloud journey.