AWS COST OPTIMIZATION
Lower your AWS bill by up to 30%
With Mission's Instant Discount Program, you instantly save up to 5% on your monthly AWS bill and benefit from:


Dedicated Cloud Analysts:

Our team of cloud analysts are all ex-AWS employees who will look for additional cost optimization opportunities. On average, they have saved customers

an additional 30% off their AWS bill.


CloudHealth Cloud Management Platform:

Using CloudHealth, we'll increase your visibility into usage and drive further cost optimization and governance within your AWS environment.


Cloud Billing & Reporting:

With simplified billing and custom reports, we'll provide greater transparency into usage and charges.
"If we had not made the changes Mission recommended, our AWS compute costs would have gone up by as much as 33% due to that spike. Getting those cost savings is a huge in assisting us to operate profitably."
"Mission has been an incredible partner, so much that they've become an extension of our own IT team. They've led the way in implementing a very complex and beneficial AWS environment on our own behalf."
"Mission took the time to understand our specific goals, and then worked with us to control cloud costs and increase the benefits that come with a much more optimized AWS environment."
Ready to lower your AWS bill?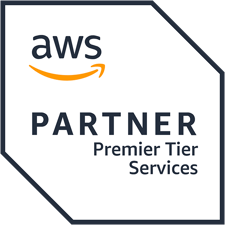 AWS PREMIER CONSULTING PARTNER

Mission Cloud Services is a leading AWS Premier Tier Services Partner and Cloud Managed Services Provider. Through its dedicated team of expert cloud operations professionals, cloud analysts, and solutions architects, Mission delivers a comprehensive and differentiated suite of agile cloud services designed to help businesses migrate, manage, modernize and optimize their AWS cloud environments, facilitating continuous improvement and delivery across your entire cloud journey.