EBOOK
Migrate Confidently to AWS with Mission Cloud
Key considerations as you move along your migration journey



Millions have taken their business to new heights and enjoy the benefits of a modernized infrastructure, reduced costs, increased productivity, and kicked innovation to high gear by migrating to AWS. So while the benefits of migrating are apparent, the path that one has to take to successfully and effectively migrate is not. Where do you start, and how do you best migrate and modernize an infrastructure?

The good news is, you don't have to go it alone, and migrating doesn't have to be a daunting undertaking when you work with an AWS Premier Consulting Partner and AWS Migrations Competency holder like Mission Cloud Services. Mission's extensive experience with countless migrations enables us to provide solutions to help you through all types and phases of AWS migration projects.

Start your migration journey the right way by downloading this ebook and learn about:
The value and benefits of migrating to AWS


How Mission can help you to migrate to AWS successfully


The five key considerations to address when migrating to the cloud


What the Mission Migration Readiness Assessment is and why it's in your best interest to get one done before your big move


Two inspiring stories of successful migrations that Mission has completed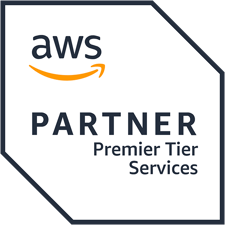 AWS PREMIER CONSULTING PARTNER

Mission Cloud Services is a leading AWS Premier Tier Services Partner and Cloud Managed Services Provider. Through its dedicated team of expert cloud operations professionals, cloud analysts, and solutions architects, Mission delivers a comprehensive and differentiated suite of agile cloud services designed to help businesses migrate, manage, modernize and optimize their AWS cloud environments, facilitating continuous improvement and delivery across your entire cloud journey.