EBOOK
Migrate your Microsoft workloads to AWS with Mission Cloud
Ditch the challenges of maintaining an on-premises environment & explore options for cloud modernization.
With over a million companies using Office 365, and 200 million users relying on SharePoint to streamline internal communication and collaboration, it's safe to say that Microsoft users could populate a large country.
However, the worldwide familiarity of Microsoft technologies is offset by the complexity and cost of maintaining these workloads on premises.
With all these challenges in maintaining an on-premises environment to run your Microsoft workloads, it is time to explore options for cloud modernization.
In this guide, you'll learn:
Why AWS is an ideal environment for your Microsoft workloads
How to find a partner to help with your migration
Mission Cloud's process for ensuring successful migrations
How Smitty's Supply, Inc. migrated to AWS under cost and before their deadline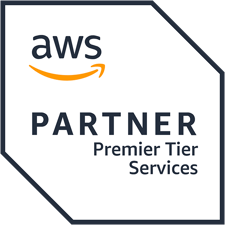 AWS PREMIER CONSULTING PARTNER

Mission Cloud Services is a leading AWS Premier Tier Services Partner and Cloud Managed Services Provider. Through its dedicated team of expert cloud operations professionals, cloud analysts, and solutions architects, Mission delivers a comprehensive and differentiated suite of agile cloud services designed to help businesses migrate, manage, modernize and optimize their AWS cloud environments, facilitating continuous improvement and delivery across your entire cloud journey.