EBOOK
Navigating the Next Evolution of Application Development

Proactively Build and Maintain a Competitive Edge
Building and maintaining a competitive edge often requires you to evolve with your customers' needs and deliver innovative experiences. Meeting this demand entails listening to your customers, experimenting with new ways to deliver value, and iterating accordingly. Now that software is at the core of most businesses - across every size, geography, and industry vertical - staying ahead of this cycle means evolving development practices to become more nimble and agile.

This eBook will provide insight into various development models and prescribe recommendations to help you adopt a culture that delivers new customer value with a competitive edge.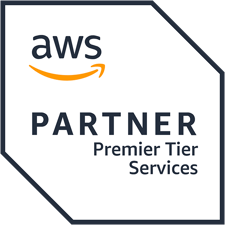 AWS PREMIER CONSULTING PARTNER

Mission Cloud Services is a leading AWS Premier Tier Services Partner and Cloud Managed Services Provider. Through its dedicated team of expert cloud operations professionals, cloud analysts, and solutions architects, Mission delivers a comprehensive and differentiated suite of agile cloud services designed to help businesses migrate, manage, modernize and optimize their AWS cloud environments, facilitating continuous improvement and delivery across your entire cloud journey.