EBOOK
How to Plan Your Next Application Development Project on AWS
Amazon Web Services (AWS) has become the go-to platform for app development, offering unparalleled scalability, flexibility and reliability. Businesses use it to develop everything from simple web applications to complex enterprise-grade solutions. From compute power and storage to database management and artificial intelligence, AWS has everything you need for your next application development project.

While it offers a wide range of tools and services, using AWS for app development can feel overwhelming for beginners. It can also present challenges for even the most experienced users.

Our guide covers the fundamentals of application development and provides you with information to help you get started with AWS. In the fast-paced world of modern business, it's important to have a clear understanding and an effective strategy in place to streamline development and maximize the return on your investment.

Download the guide to learn more about:
How to prepare for app development on AWS.
The key to effectively designing application architecture.
Tips for developing, testing and deploying AWS apps.
Real-world examples of customer success stories.
Learn how to make the most of your next development project.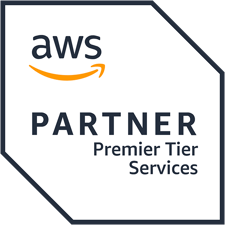 AWS PREMIER CONSULTING PARTNER

Mission Cloud Services is a leading AWS Premier Tier Services Partner and Cloud Managed Services Provider. Through its dedicated team of expert cloud operations professionals, cloud analysts, and solutions architects, Mission delivers a comprehensive and differentiated suite of agile cloud services designed to help businesses migrate, manage, modernize and optimize their AWS cloud environments, facilitating continuous improvement and delivery across your entire cloud journey.