AI/ML EBOOK
Release innovation with Machine Learning on AWS
Make Better Decisions To Inform Your Course Of Action
Businesses today plan to use AI to make better decisions, unlock data in text and speech, identify anomalies, recommend products, predict maintenance, and more.

In this Ebook, you'll learn how you can apply machine learning to many different scenarios that fuel innovation and create new capabilities. Such as using massive volumes of historical data to determine the probability of likely outcomes, better describe complex scenarios, and more.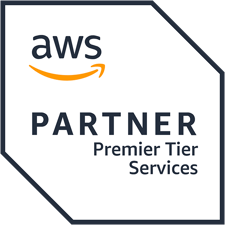 AWS PREMIER CONSULTING PARTNER

Mission Cloud Services is a leading AWS Premier Tier Services Partner and Cloud Managed Services Provider. Through its dedicated team of expert cloud operations professionals, cloud analysts, and solutions architects, Mission delivers a comprehensive and differentiated suite of agile cloud services designed to help businesses migrate, manage, modernize and optimize their AWS cloud environments, facilitating continuous improvement and delivery across your entire cloud journey.