EBOOK
Running Microsoft Workloads on AWS

The most popular, secure and reliable cloud for Windows
Customers have been running Microsoft Workloads on AWS for over a decade. AWS runs nearly 2X more Windows Server instances than the next largest cloud provider, and enterprise customers using Amazon EC2 for Windows Server have grown 5X since 2015.

In this Ebook, we will explore the benefits of running Microsoft Workloads on AWS as they relate to broader and deeper functionality, greater reliability, stronger security, faster performance, and lower costs. Additionally, we'll discuss the pivotal role the AWS Partner Network (APN), plays in this process, and review Mission's extensive experience helping customers successfully run their Microsoft Workloads on AWS.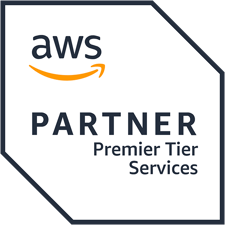 AWS PREMIER CONSULTING PARTNER

Mission Cloud Services is a leading AWS Premier Tier Services Partner and Cloud Managed Services Provider. Through its dedicated team of expert cloud operations professionals, cloud analysts, and solutions architects, Mission delivers a comprehensive and differentiated suite of agile cloud services designed to help businesses migrate, manage, modernize and optimize their AWS cloud environments, facilitating continuous improvement and delivery across your entire cloud journey.