EBOOK
The Ultimate Guide to AWS Savings Plans

Understand Your Options
Learn how AWS Savings Plans differ from AWS Reserved Instances, and how they can be best used to minimize AWS cloud costs.

While Savings Plans provide greater degrees of flexibility, they don't alleviate all the management burden of Reservations—and in some areas come with greater challenges. We'll explain what these challenges are, explore the consequences of failing to address these challenges, and help you and your business get prepared to take advantage of and effectively manage AWS Savings Plans.

This guide includes example scenarios in which AWS Savings Plans should be used, considerations to take into account before committing to AWS Savings Plans, and a FAQ section.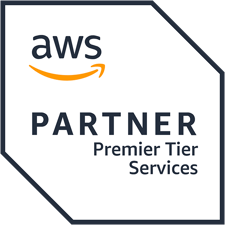 AWS PREMIER CONSULTING PARTNER

Mission Cloud Services is a leading AWS Premier Tier Services Partner and Cloud Managed Services Provider. Through its dedicated team of expert cloud operations professionals, cloud analysts, and solutions architects, Mission delivers a comprehensive and differentiated suite of agile cloud services designed to help businesses migrate, manage, modernize and optimize their AWS cloud environments, facilitating continuous improvement and delivery across your entire cloud journey.