THE ULTIMATE GUIDE TO
Controlling Your AWS Cloud Costs in 2023
Discover how to manage your cloud costs and maintain better business control.
As your business grows, it becomes increasingly challenging to manage your cloud environment costs.

Sound familiar?

If so, you're not alone. Companies everywhere are struggling to control their cloud costs without compromising on performance and scalability.

Download this ebook to uncover:
The biggest benefits of controlling your cloud costs
Simple but effective cloud cost optimization strategies
Best practices for AWS cost optimization
Pro tips to get the most out of your AWS investment.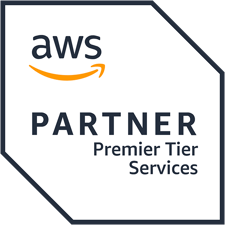 AWS PREMIER CONSULTING PARTNER

Mission Cloud Services is a leading AWS Premier Tier Services Partner and Cloud Managed Services Provider. Through its dedicated team of expert cloud operations professionals, cloud analysts, and solutions architects, Mission delivers a comprehensive and differentiated suite of agile cloud services designed to help businesses migrate, manage, modernize and optimize their AWS cloud environments, facilitating continuous improvement and delivery across your entire cloud journey.